"The power of our joint motivation is beyond belief, but not beyond accomplishment.  What we can accomplish together has no limits." - A Course in Miracles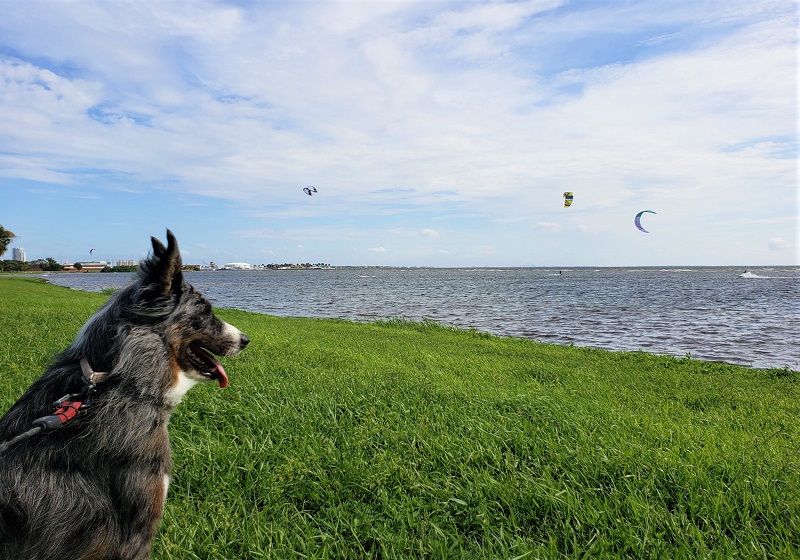 Let us broach this subject in light of this spirit. 
Leash or no leash. The vast majority of our dog owners are aware of the City of St. Pete dog rules for public locations, of which Lassing Park is one. 
Pick up and dispose of dog waste to help keep pets and the environment healthy.
Keep dogs on a leash no longer than 6 feet long in areas open to the public, including city parks
Dogs may be off leash in fenced, designated dog parks.
Supervise your pet at all times.
We all want our dogs to have the best, healthiest lives possible, but not at the expense of others.
Some examples this reporter has personally seen or story related to.
Dog 1 injured due to unruly dog 2: Dog 1 rushed to surgery Major trauma and expense.
Woman ran into by speeding offleash dog hitting and displacing knee. Trauma, surgery, and long rehab time. 
My own dog: attacked 3 separate times by offleash dogs, the last time resulting in his eyeball being bitten into.
This in not OK, folks.  Those of us that follow the rules, dearly love our dogs as well.
FYI, the closest designated dog park is:
Coquina Key
3595 Locust Street SE
St. Petersburg, FL
It's a lovely park
Much gratitude to Pet Warehouse for providing, free of charge, poop bags. Let's use them to keep fecal matter out of our waterways!