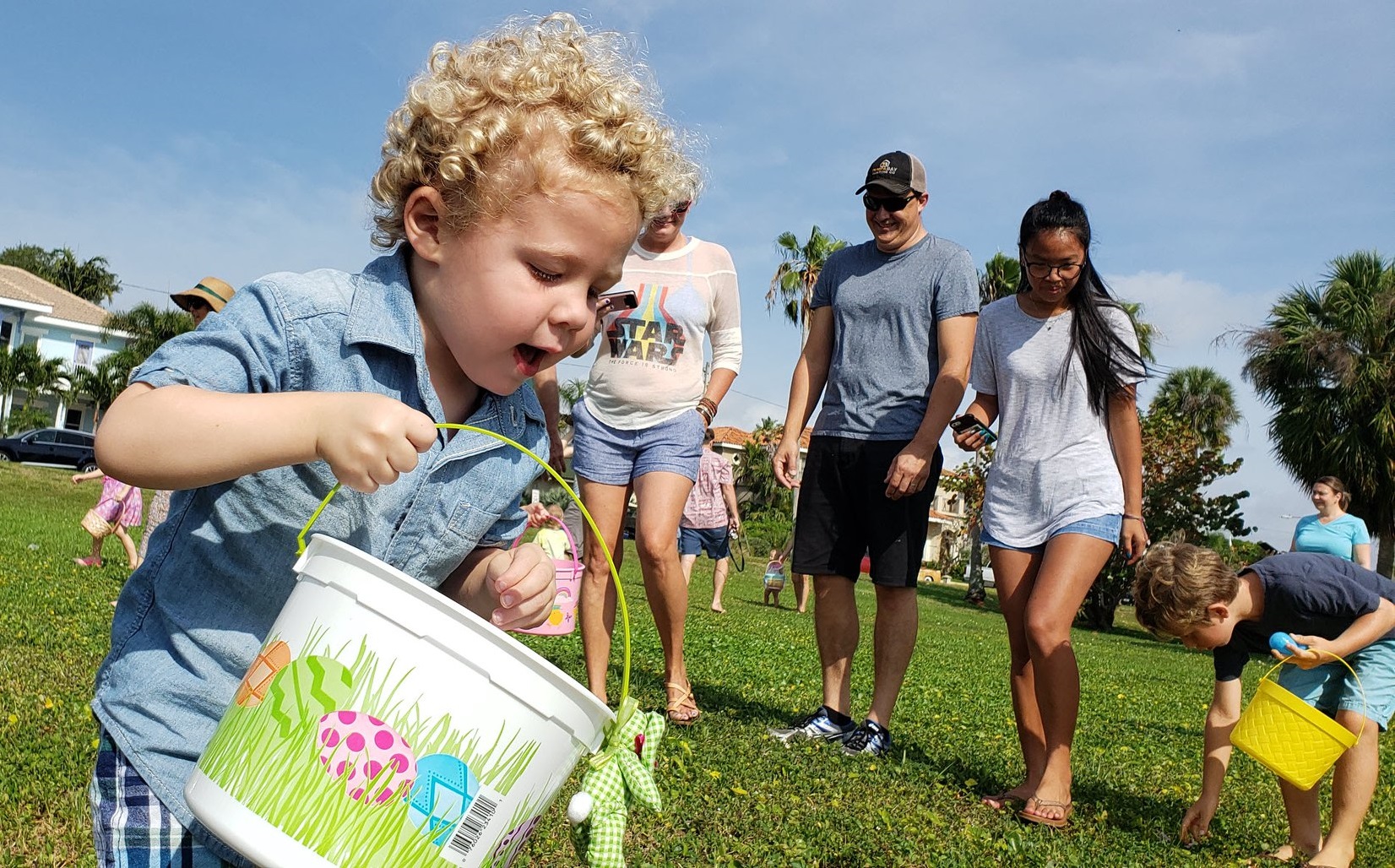 Our Annual Easter Egg Hunt is a hit with the kids… and their parents. Leading up to Easter Sunday, a group of volunteers hides hundreds of plastic Easter Eggs in Lassing Park. This year's event will take place on Saturday, April 16, 2022.
The Easter Bunny will leave Easter eggs for the children of the Old Southeast. Kids of all ages are invited to find the eggs and the treasures they hold. In past years we have been graced with a visit from the Easter Bunny, so it's fun on so many levels!
This year's event will also feature a potluck! Bring a dish to share with OSE neighbors and join in the celebrating. Eggs will be filed with non-candy items to avoid allergy concerns. 
Photo Op
Plus, the setting of our beautiful waterfront park make it a great photo op for families dressed in their Easter Sunday best with the Easter Bunny!
Make sure to keep an eye out for the date of the next Old Southeast Easter Egg Hunt. Better yet, subscribe to our newsletter so you don't miss out on any of the fun.